Wenhaston Village Hall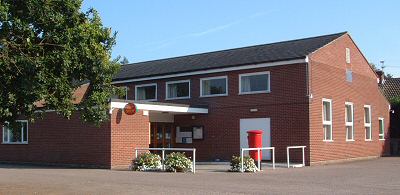 Wenhaston Village Hall stands in the centre of Wenhaston, opposite St.Peter's Church and continues to be the venue for a wide variety of events and functions.
The Hall's place in the community is evident by this location being chosen for the planting of a Jubilee tree in 2002. This golden birch stands near to the charming oak tree in the car park. Here too the Wenhaston village sign is sited.
There is also a working sundial placed on the Hall by Wenhaston Community Council to mark both the millennium year 2000 and the silver anniversary of the building of this Hall. (Built 1975).
Wenhaston Village Hall is a Registered Charity (Number 1001694).